It's been another great year! In this post, I'll summarize some of my highlights.
Travel
This was an awesome year for (free!) travel. I went hiking in Nepal as a prelude to my stint as a lecturer at the Innovate Delhi Entrepreneurship Academy. Hiking in the Himalayas was exhilarating and I hope to return some day. India was a lot of fun, though exhausting; I'll definitely make it back but hopefully not in the summer!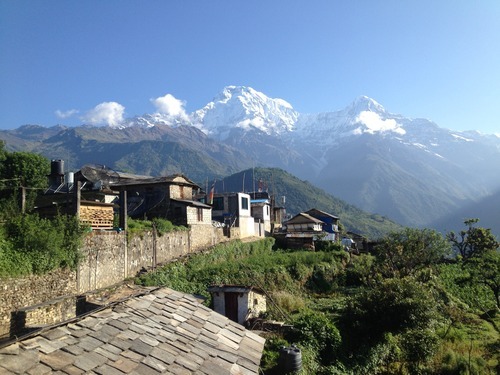 My other big trip was to Taiwan / Malaysia this fall, to lecture at the MaGIC Startup Academy in Kuala Lumpur. This entire trip was a blast and I look forward to exploring more of Asia before too long.
Lecturing
This year I was a guest lecturer at startup bootcamps in both Delhi and Kuala Lumpur - both experiences were awesome and I enjoyed talking about start up strategy, business models, negotiations, etc. It was also fun to mentor the young entrepreneurs.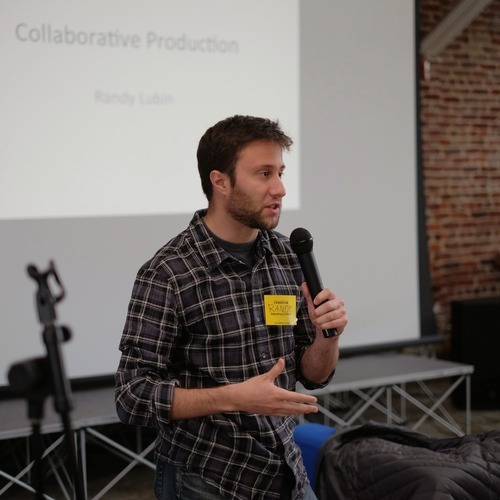 I also gave a few talks this year on the future of collaboration and the economy. I still need to write them up into blog posts; doing so will be one of my top priorities in the next month.
Plotypus
My biggest project this year was Plotypus, a collaborative storytelling card game.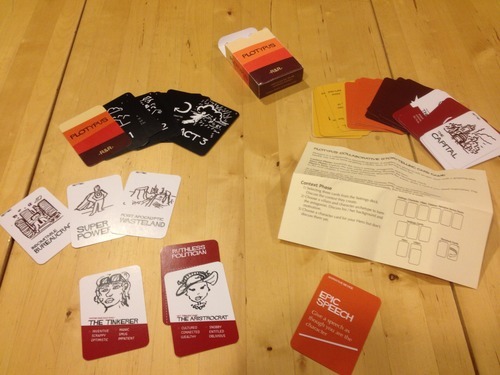 It was incredibly fun and meaningful to take the game from idea to polished product, and to do a small batch manufacturing run. This has definitely been my most successful project to date. I might revisit Plotypus at some point, perhaps for a Kickstarter, but I'm focused on other projects for now.
Other Games and Game Design
While Plotypus monopolized much of my game design efforts this year, I have a few other games in development - I'll continue posting updates on them here. Game design is shaping up to be a lifelong hobby. I'm currently reading Play at the World which provides a great history of wargaming and RPGs - I'll probably do a lot more thinking and writing about games in the 2015.
In addition to designing games, I played a ton of them. My favorite board game this year was definitely Sherlock Holmes Consulting Detective though I'll give an honorable mention to the Eclipse expansion, Rise of the Ancients. Other games that saw lots of table play included Tiny Epic Kingdoms, Love Letter, Space Alert, and Descent. I recently GMed my first game of the Star Wars RPG Edge of the Empire - I hope to explore RPGs a bit more in the coming year.
Blogging
This is my 56th post for 2014 - I don't think I missed a week of Iron Blogger this year. We're starting fresh next week - let me know if you want to join! My favorite post from this year was the one puzzling out what roles DAOs and worker cooperatives have in the new economy.
Professional Work
While I was technically 'funemployed' for 2014, I still engaged in a lot of professional activity. I've already discussed my lecturing on startup topics; I also advised several startups in SF and elsewhere and did a few consulting gigs.
I explored several of my own startup ideas but none of them survived my vetting process. I also received a few job offers but I ultimately turned them down - they didn't meet my criteria. I'll dive back into the search process early next year.
Final Thoughts
This was an excellent year, full of great experiences and cool outputs. Nonetheless, I know I was much less productive than I could have been. Next week, I'll analyze this shortcoming and set goals for 2015.