Last Sunday, Avital organized a group outing to Golden Gate Fields. I hadn't been to a horse track in years, but it was a great day!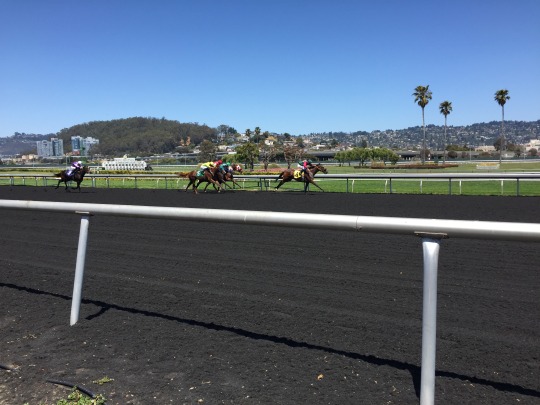 We were there for Dollar Day which meant entry, food, and beer was just $1.00. It was a gorgeous day and felt great to be outside. It was easy to get to the track as there was a free shuttle from the North Berkeley BART stop.
I placed a bunch of tiny bets and ended up winning most races. Overall I did the best from our group and ended up down only 80 cents...
I don't think there are any more Dollar Days this summer but I recommend checking out the track if you're interested in something fun and bit different this summer!