Sri Lanka Part 2: Ella, Uda Walawe, Galle
I'm now in Bangalore but the rest of my Sri Lanka trip was great! My recap of the first half of the trip is here.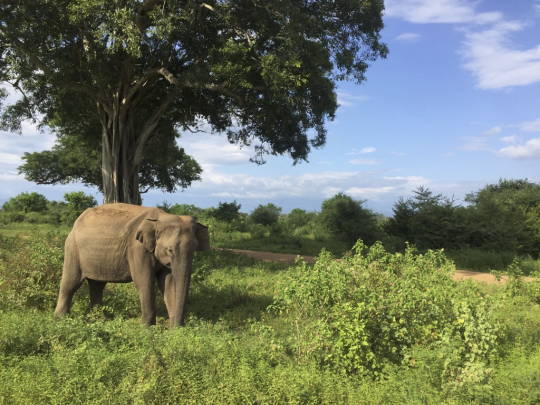 After leaving Sigiriya, we drove south toward Ella in the hill country. Along the way we toured a spice garden and saw the plants that produce most of our spices and seasonings. After a couple hours, we started seeing tea plantations everywhere. We stopped at one for a tour and learned how tea is refined from plant to final product. As we drew closer to Ella, we passed some beautiful waterfalls.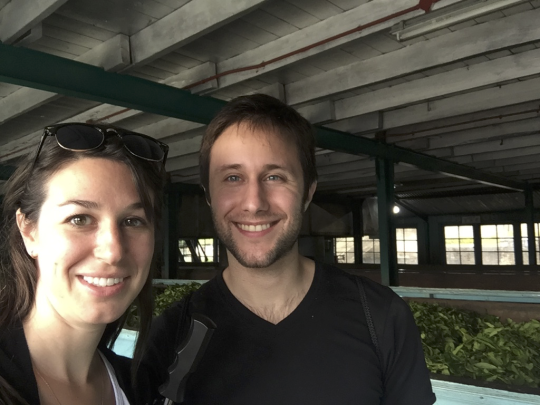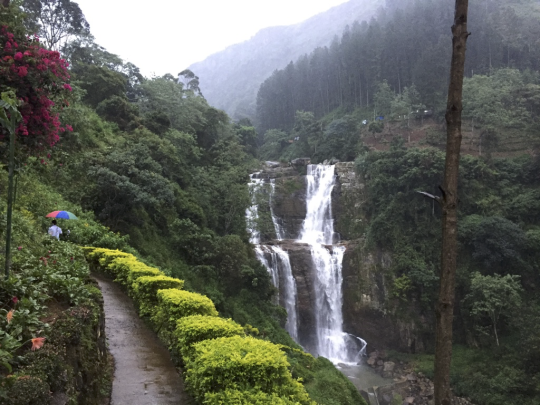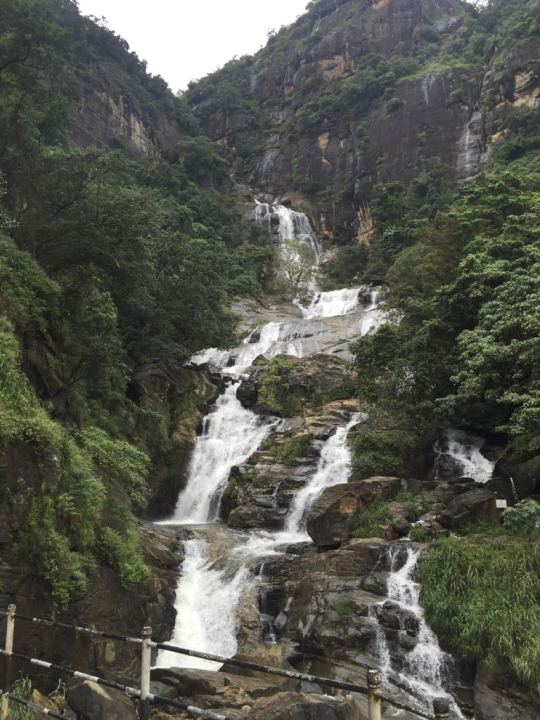 Ella

Ella is a small touristy town up in the hills. We arrived late in the evening but awoke to great views of the surrounding countryside.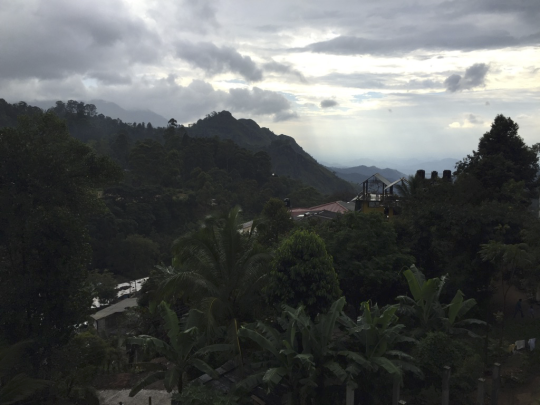 There is great hiking near by but we only had time for a short walk out of town. We climbed most of Little Adam's Peak before turning back, though we still got to enjoy the scenery.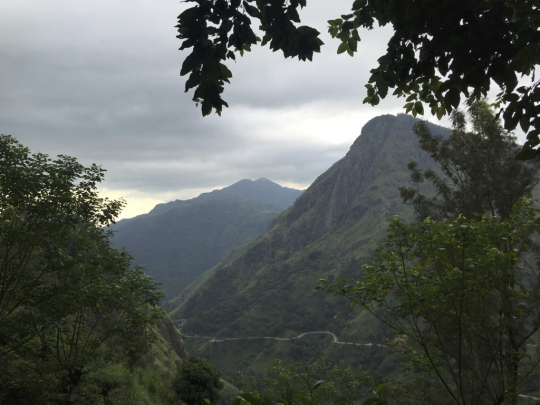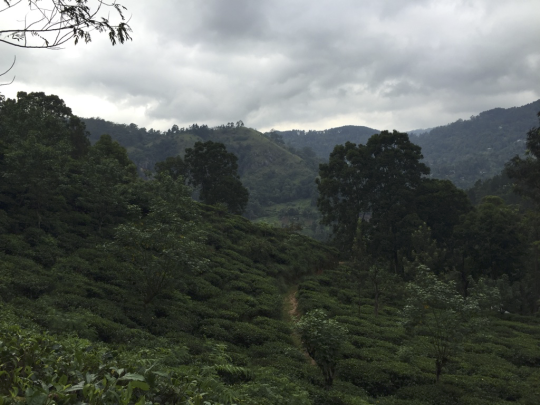 Roadside Vendors
As we drove around Sri Lanka, we aimed to try all the local food - including the fruit. We stopped at many roadside stalls and tried lots of exotic fruit.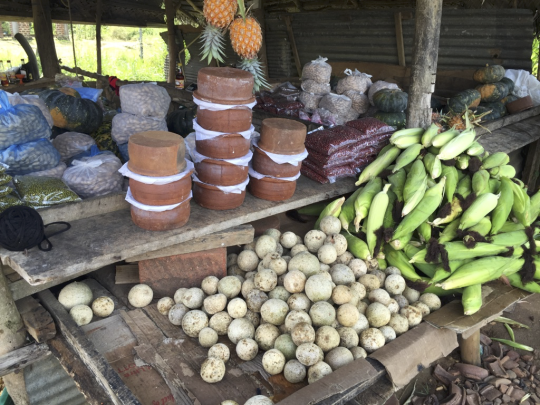 One favorite was 'wood apple' which has a hard coconut like exterior but a creamy inside. It was extremely tart but we mixed a bit of brown sugar in and it was perfect.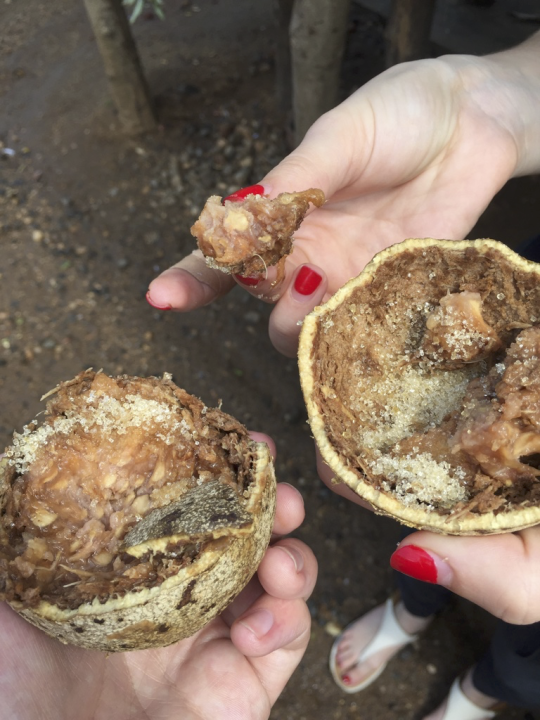 Other fruit we tried included rambutans (spiky fruit with lychee-like interior), jackfruit, soursop (a bit of strawberry / pineapple taste with a durian texture), and passionfruit.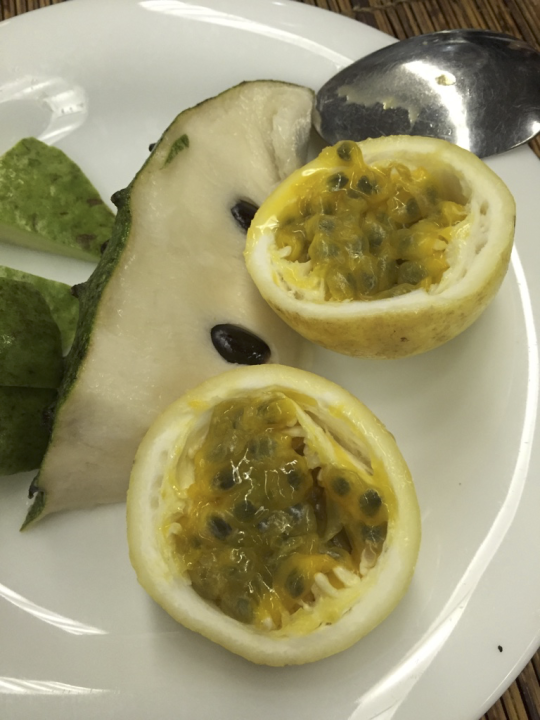 Another roadside treat was buffalo curd and kithul - sap from the palm tree that tastes like honey. So tasty!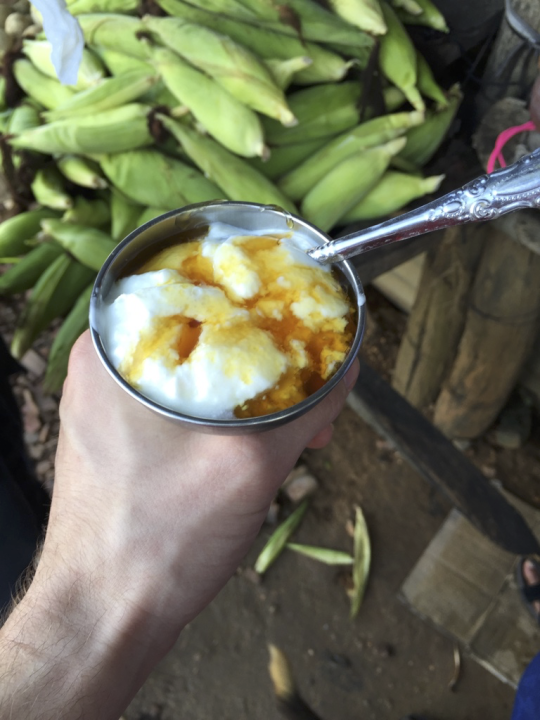 Uda Walawe
Our next big stop was Uda Walawe National Park for a safari. We took a three hour jeep safari in the afternoon and it was great. We saw elephants, buffalo, spotted deer, turtles, crocodiles, iguanas, and more birds than I can remember.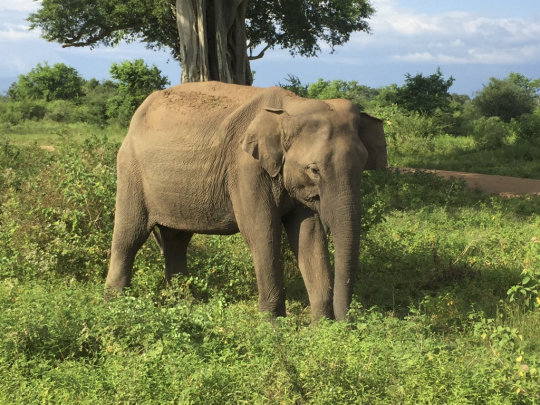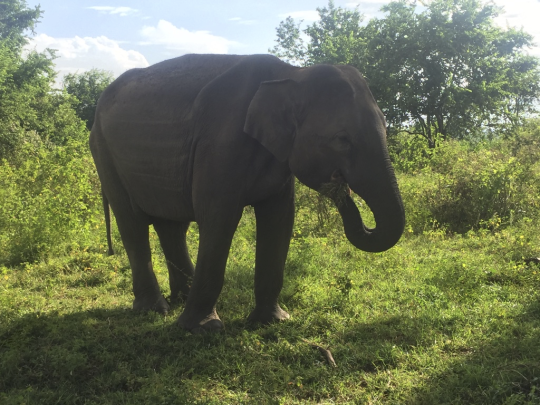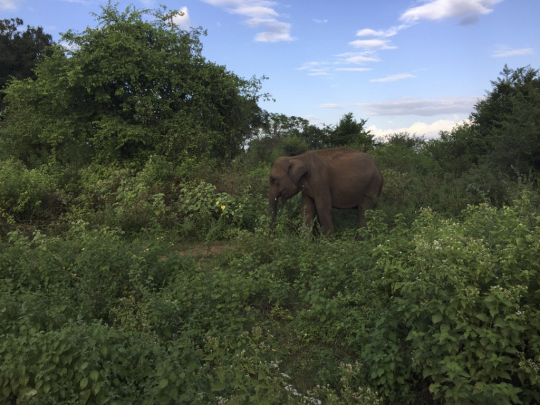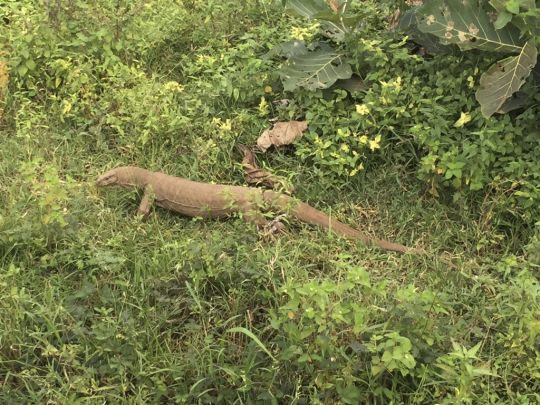 This was my first safari and I thoroughly enjoyed it.
Galle
After spending the night outside the park, we continued on to Galle, a port city on the southern coast. We stayed two nights in the Fort area, which featured ramparts and defenses built in turn by the Portuguese, Dutch, and British. The Fort neighborhood was charming and more calm than the past cities we visited, though it was a bit too touristy; we had a hard time finding non-western food!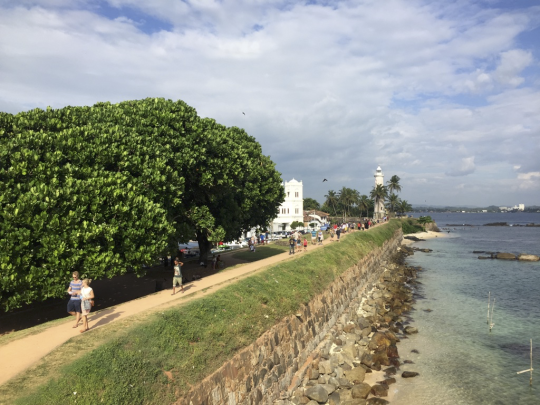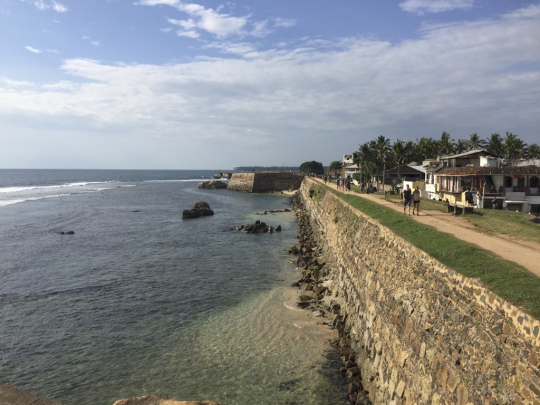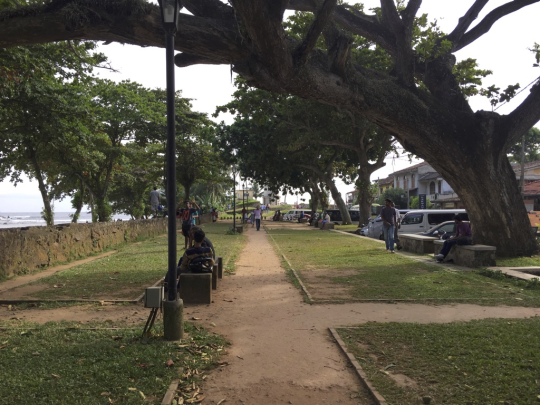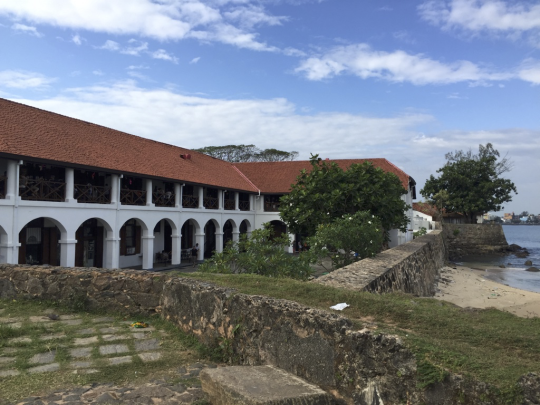 In Galle, we finally got to try Egg Hoppers - sort of a bowl-shaped crepe with egg in the center that you fill with lentils and spicy onions.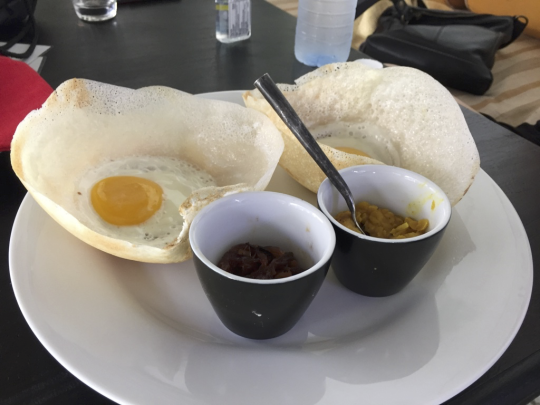 All too fast, our trip was ending. On our last day, we grabbed lunch with friends of friends who lived in Colombo. They were a great couple who spent most of their life in Sri Lanka - it was fun to learn about their lives and their opinions on Sri Lanka. For lunch, we had lamprais - different spicy foods in a steamed banana leaf - it was delicious!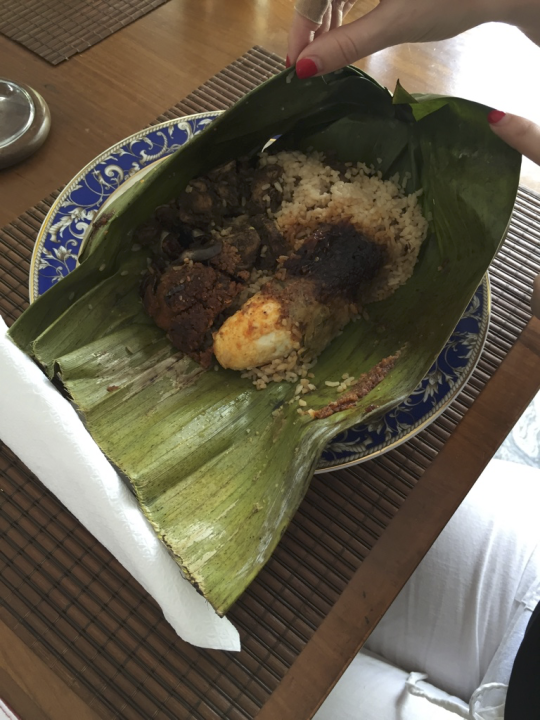 Final Thoughts
We set an aggressive pace for our trip - almost every night was in a different city - but it was well worth it. Sri Lanka is a great country and super diverse - we saw cities and villages, religious sites and ancient ruins, and mountains and forests and beaches and tea fields.
It was a lot of fun and I'm very glad we came. We only got to see a small portion of the country; we didn't see any of the north or east coasts. I'd love to return some day and get to know Sri Lanka better!