I'm excited to announce another new game: Exosolar
It's a rules-light RPG focusing on a group of robots trying to survive on a hostile planet.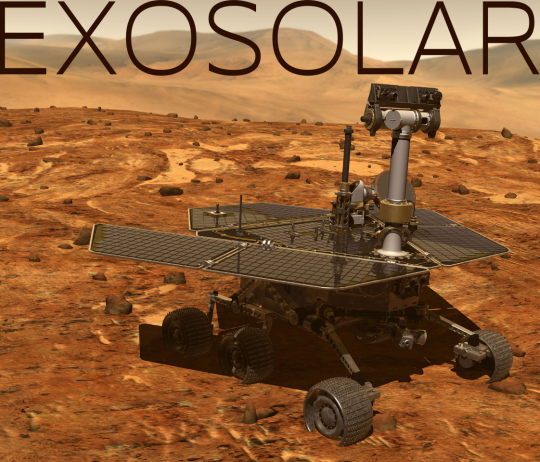 I made Exosolar game for Game Chef, an annual game design competition. This year the theme was technology and each game had to include at least two of the following "ingredients": sunlight, sketch, dance, alarm. From start to end, designers have only 9 days.
This was my first year competing and it was a blast!
I wrote most of the rules this morning and got in a playtest this afternoon. My players created some awesome robots and did a great job establishing a base. By the end of the game, they were well on their way to creating a dyson sphere.

Check it out and let me know what you think!