Pistols at Dawn (10am): Dueling Lessons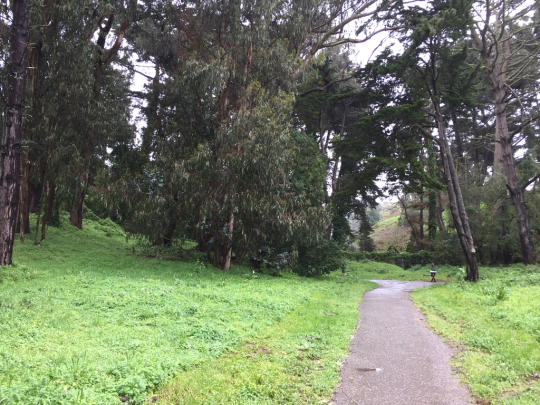 On the border of San Francisco and Daly City is Broderick Terry Duel Landmark Park a small patch of green that, in1859, hosted California's last legal duel. David Broderick was a State Senator, David Terry was the California Chief Justice and they were good friends until they had a falling out over abolition. Yesterday, Avital and I met friends in the park to learn how to duel.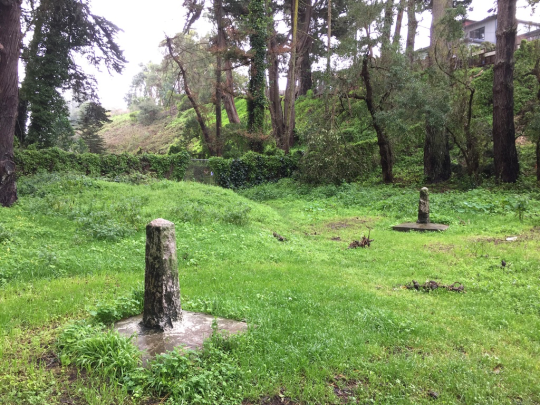 The stone markers were where the duelists stood – close!
Our instructor was Benjamin Bowles of Golden Gate Arms. He gave us a terrific overview of the history of dueling, dueling in California, and the specifics of the Broderick-Terry duel. After teaching us the proper etiquette and procedures for arranging a duel, we went through several mock duels, rotating the roles of duelist, second (friend / negotiator), and doctor / witness. We used replica pistols for a dry run but then switched to nerf guns with foam bullets.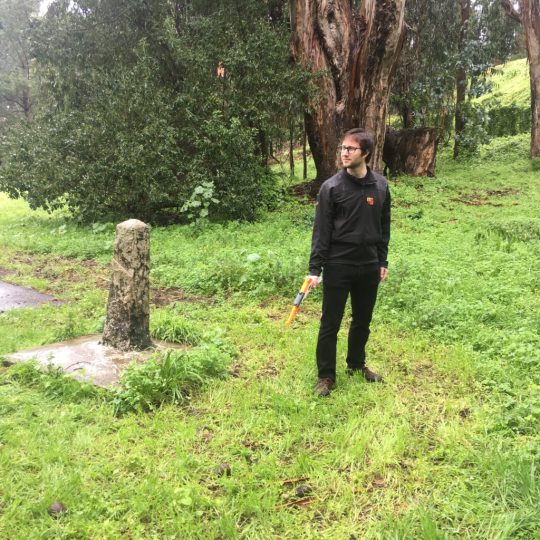 The duels were a lot of fun and we hammed it up with silly causes (e.g. "you impinged on my honor by saying I left the toilet seat up!"). I personally went three for three in my duels and only suffered a bullet to the foot. Fastest gun in the west!
All in all a wonderful outing and a solid reason to be grateful that we're not living in an honor culture!