Exploring Iceland: Part Two
Avital and I just got back from Iceland. This post covers the second half of the trip, you can read about the first half in Exploring Iceland: Part One.
We had an ambitions schedule for Thursday: driving a few hours to Jokulsarlon, the glacier lagoon, and hiking in Skaftafell, the famed national park. This was one of the days we were a bit burned by traveling off-season; the ice caves had mostly melted but there was too much ice in the lagoon to get up close on a boat. It was still a great day and we got to see glaciers up close!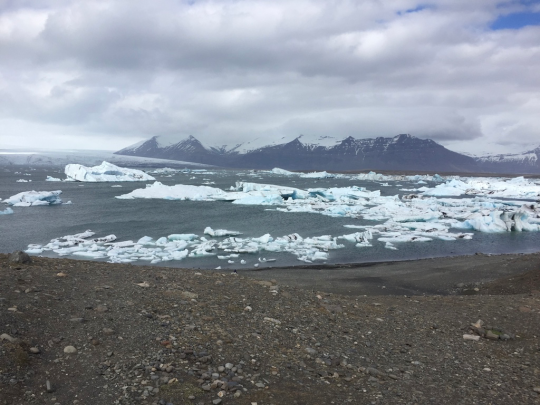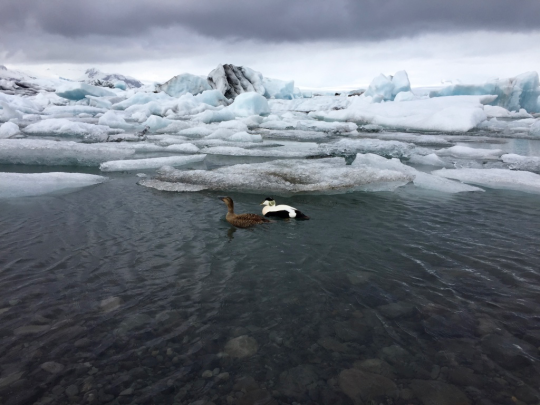 The icebergs in Jokolsarlon were huge and beautiful. This photo has a fiancée for scale: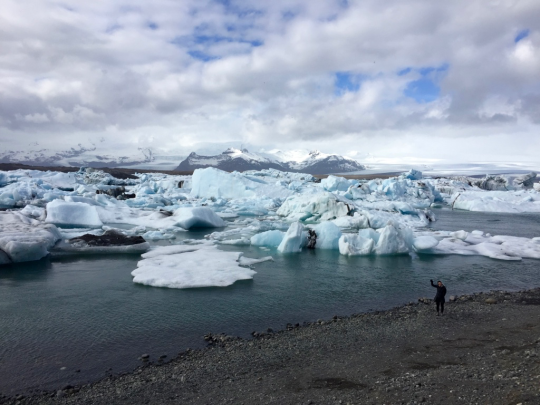 We spent a while walking around the lagoon and then walked down to the beach where the icebergs enter the ocean.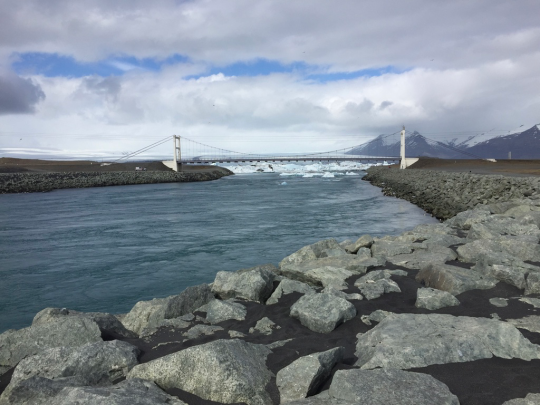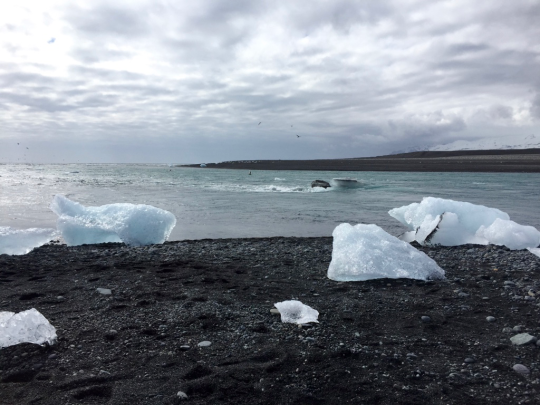 We also checked out the nearby Fjallsárlón lagoon which was smaller but had a cool looking glacier.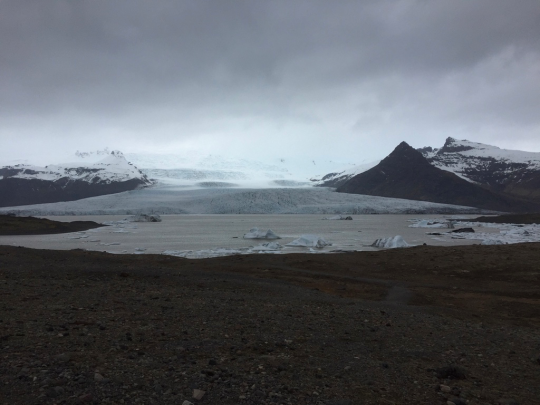 On the way to Skaftafell we stopped by an old church with a turf roof. The roof helps keep the building warm and dry in the winter.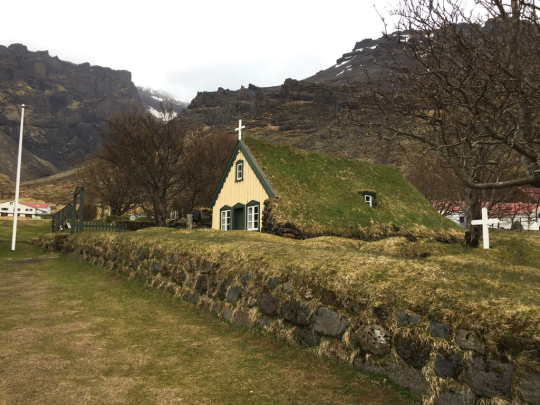 It was rainy / windy when we got to Skaftafell so we decided to do a shorter hike that went to the foot of the glacier. It was a great walk and the Icelandic landscape was gorgeous and alien.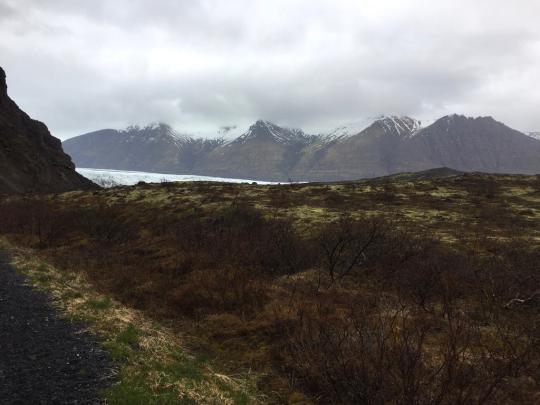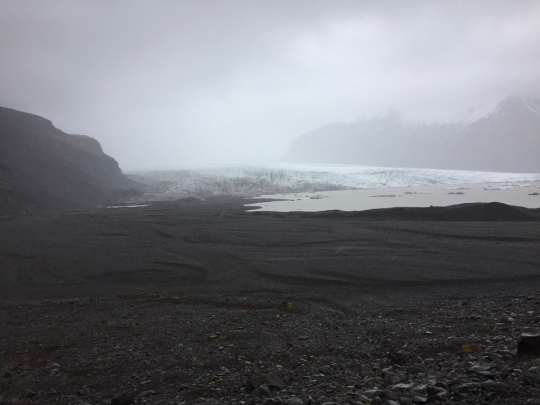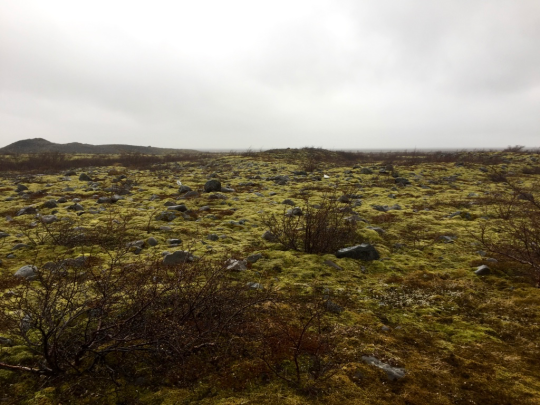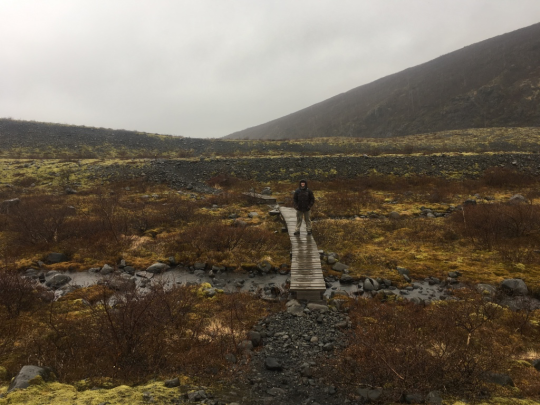 On our way back there were some great views and we saw some ponies up close.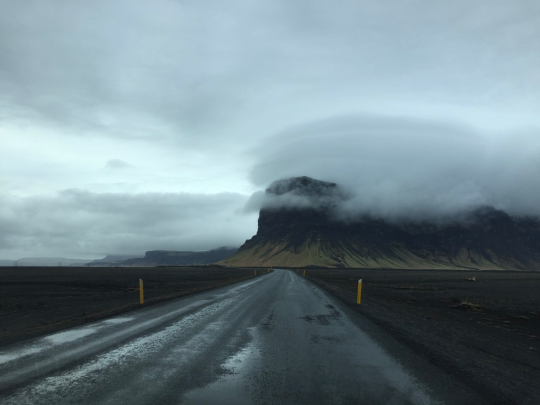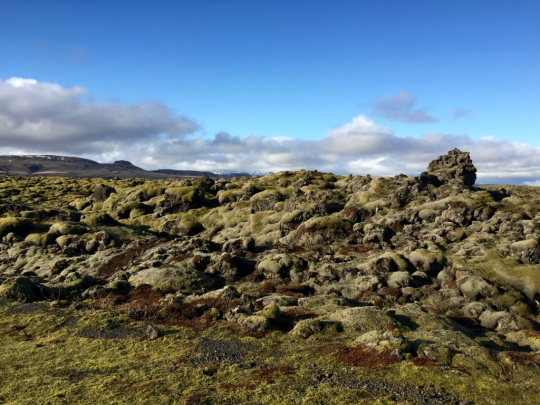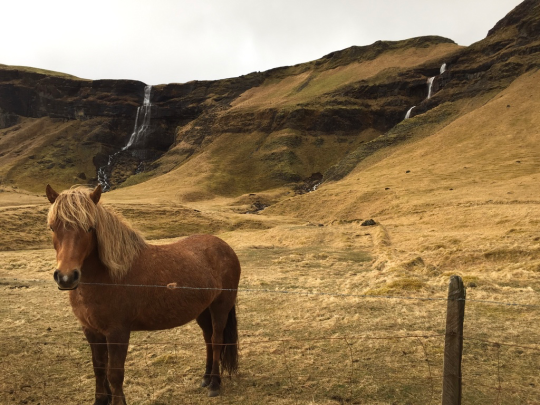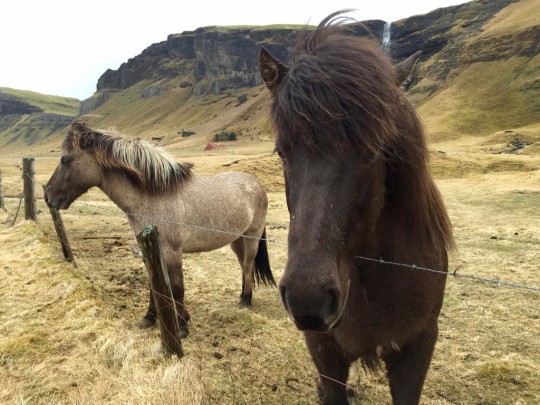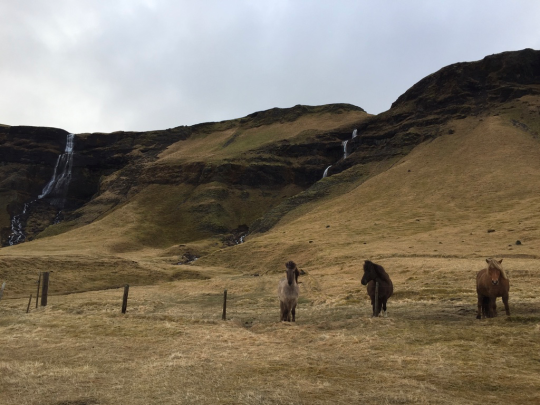 We ended the day with a visit to the black sand beach at the southern edge of Vik. There, we were lucky enough to find a Puffin colony and get some great views. Puffins!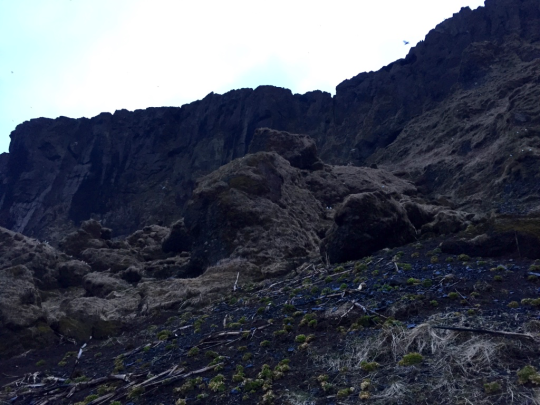 There were plenty of other birds flying around – it was very cool.

The next day we drove back to Reykjavik but had a few good stops along the way. First we toured the settlement museum in Skogar where we learned about how Icelanders used to live.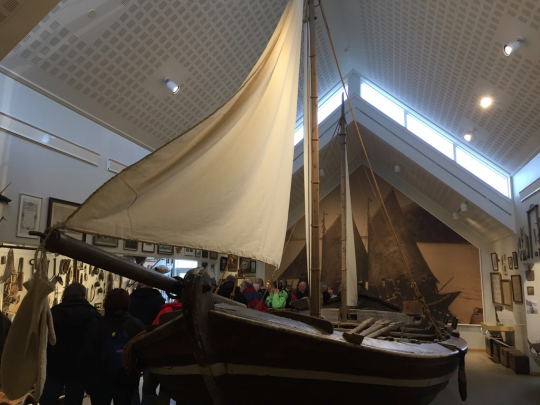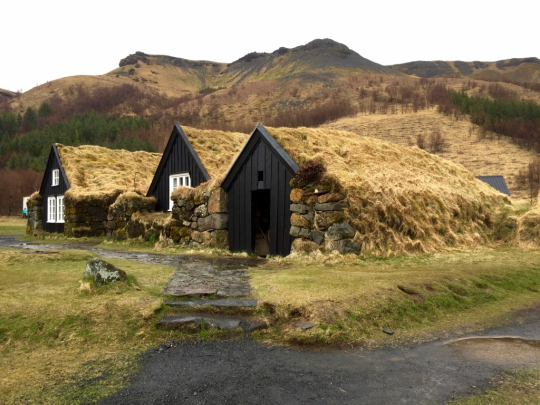 We also stopped by the geothermal power plant that harnesses heat from the volcanic fissures to generate tons of energy and 50% of Reykjavik's hot water. It was a cool tour and it's always fun to see huge infrastructure up close.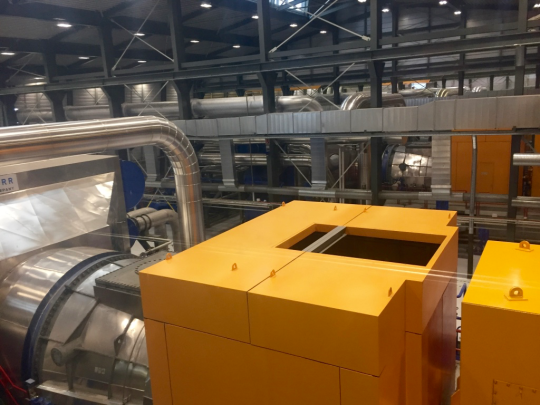 That night we had a phenomenal meal at Dill – an innovative Icelandic restaurant.
Guillemot (sea bird) and beet:

Lamb and parsley root: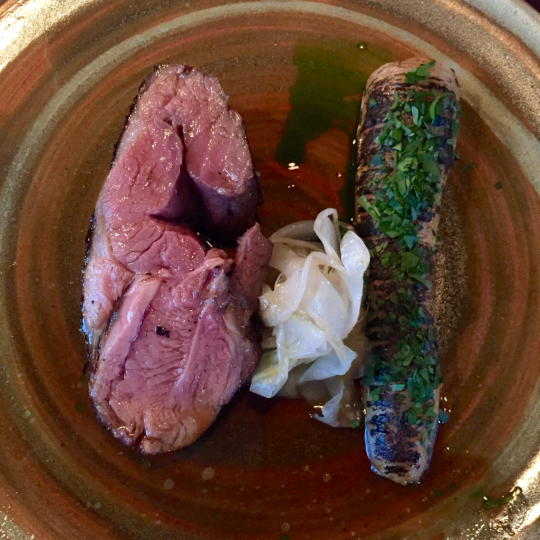 Beet sorbet, brown cheese, and meringue: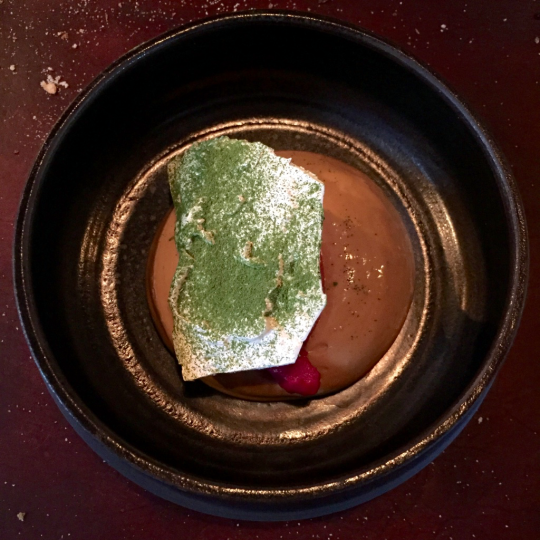 We had plenty of other interesting dishes with sea truffles and a variety of fish – such a good meal!

Saturday was our last day in town. Our lunch plans and trip to the Saga museum were stymied by a power outage but we had fun walking around downtown Reykjavik.
On our way to the airport we detoured through Reykjanesfólkvangur (a national park) and saw the Seltun hot springs up close.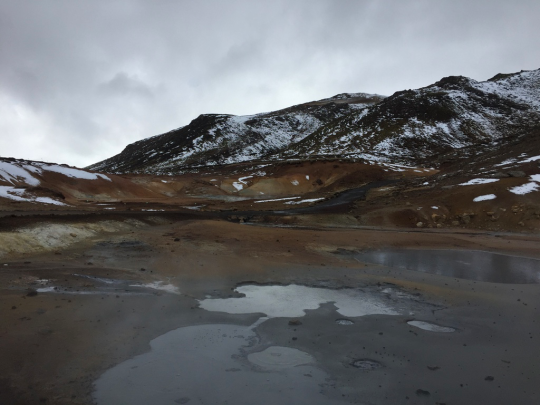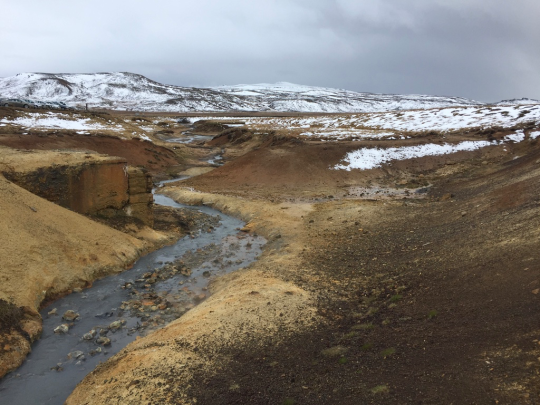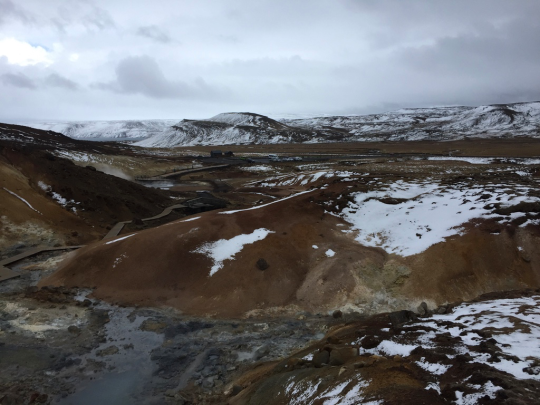 The landscape felt otherworldly.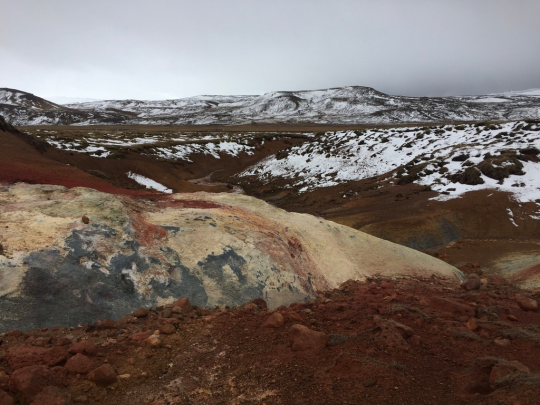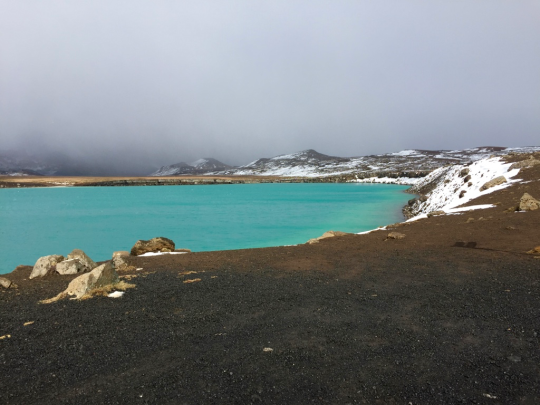 It was a great way to end the trip!
The entire trip was a lot of fun and I highly recommend traveling to Iceland.