It has been way too long since I've blogged here! That's partly because I've been blogging elsewhere but mostly because I fell off my weekly blogging cadence. This post will recap all of 2018 and I aim to start blogging more regularly in 2019.
Overall I had a great year, chock full of great collaborations and projects. I've started combining my love of startups and love of games. I'm still enjoying San Francisco and Avital and I have built up a great community of friends here.
Consumer Games
I've been publishing storytelling games through Diegetic Games for almost three years! I have a separate blog post on that site, going in depth about my 2018 in game design – check it out if you want all the details!
On the consumer side, there were three highlights: Honor Bound, Behind the Magic, and CIA: Collect It All.
I teamed up with Jason Morningstar to design and publish Honor Bound, a game about honor culture and toxic masculinity through the lens of an old fashioned duel. Jason is one of the top designers in the world and it was a joy to collaborate with him. I'm very proud of how the game turned out.
I also released Behind the Magic, a fantasy mockumentary game about incompetent heroes who are trying to save the world. This is the longest game I've made on my own (20 pages) and it turned out very well. It's gotten a great reception from players and I'm looking forward to hearing about the ridiculous stories people make with it!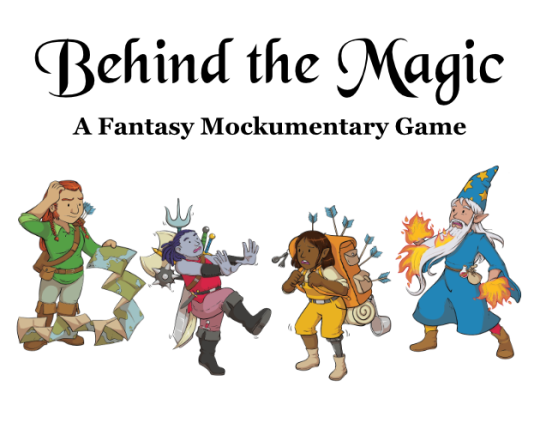 I also did my first Kickstarter this year, CIA: Collect It All. It was a collaboration with Mike Masnick, of Techdirt, where we brought a declassified CIA training game to public. The Kickstarter raised over $150,000 and we made over 6,000 copies in China. It was a pretty smooth process, with only a few minor hiccups. We shipped copies to all of our backers a few weeks ago, just in time for the holidays!
"Serious" Games
2018 was also the year I started designing more serious games. I started with Machine Learning President, which I co-designed with Scout.ai, Mike Masnick, and a few others. It was a 40-50 person game that explored the intersection of tech and politics through the lens of the 2020 US presidential election. The game was a huge hit with our players, a mix of tech executives and political experts. We ran it once in San Francisco, which led to a bizarre news cycle and then again in Chicago, hosted by Cards Against Humanity and NPR. It was even covered in Polygon!
The success of that game led me to start a consulting firm that makes serious games. The mission is to design games that help organizations explore the future and explain the present. It's called Leverage Play – reach out if you're interested in commissioning a game!
Also in 2018, I collaborated with Mike on a few other games including one about disruption at the Disruptive Strategy Summit. You can learn all about them on the Leveraged Play site.
Travel
We had a busy year of travel! Avital expanded her company to New York so we had plenty of trips east. I also attended a total of five games conference – amazing but exhausting!
In November we went to Paris. We had both been before (Avital lived there back in college) but we found incredibly cheap flights and a free place to stay: with Avital's wonderful cousins who were living there for the year.
It was great to enjoy the city without feeling like we had to cram in tourist activities. We had leisurely days full of great food and an activity or two.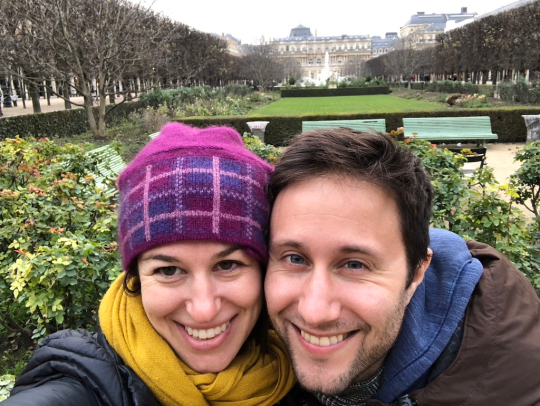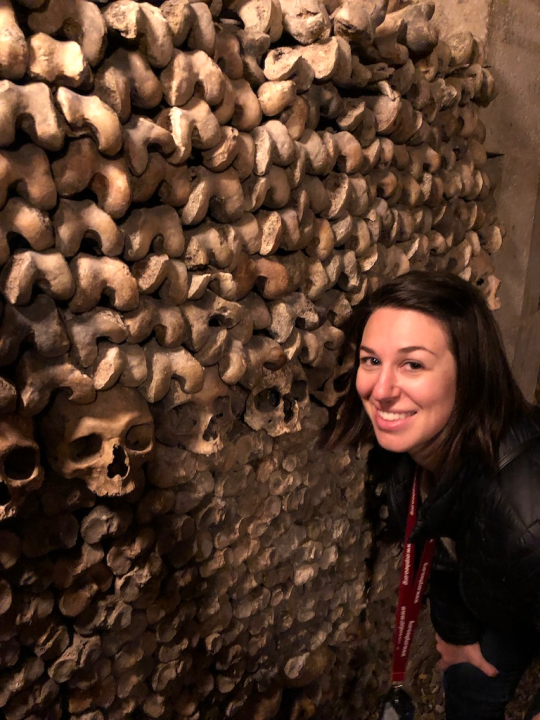 One night we went to see Paul McCartney – not the most Parisian activity but it was great to finally see him live!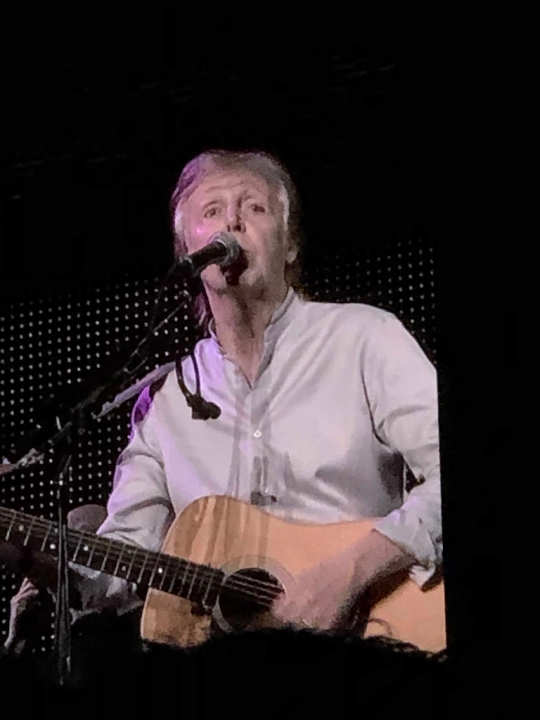 Another highlight was the "On Air" exhibit at Palais De Tokyo which included spider webs make from spiders in the museum. It was ethereal and amazing.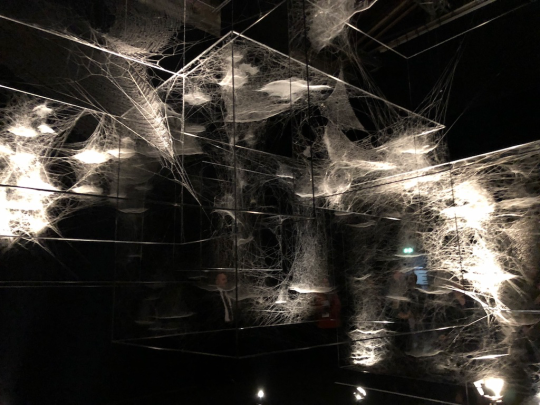 Obligatory Eiffel Tower Selfie!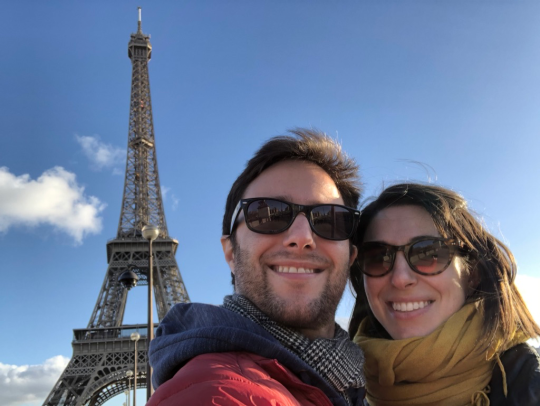 Good trip!
Work
Last year had a variety of consulting gigs, plus income from the Kickstarter. This year I'm aiming to either get some serious commissions for Leveraged Play or I'll switch gears and get a full time job. Either way, I'm sure I'll find something fun and meaningful!
Miscellaneous
Avital and I got even more into Immersive Theater. Our highlights there were Sleep No More and Then She Fell, both in NYC. Sleep No More had gorgeous choreography and set design but huge crowds. Then She Fell was a much more intimate performance, with only 15 attendees, and was more interactive. I highly recommend both!
I also had two collaborations fall through that I was quite excited about. It was a bummer but I imagine I'll find similar ones soon.

The first was around a new interactive theater show in San Francisco. I was the Narrative Designer and Writer on the show and it was to be a two hour, intimate (4 person) experience over a flight of cocktails. I had a blast writing it and collaborating with the rest of the team, consisting of seasoned theater professionals. Unfortunately, our venue fell through and there were other issues so the show is on permanent hold. I'll write a longer post on the experience sometime soon and I hope to get involved in another show soon.

The second was a collaboration with a famous international artist to create a hybrid game and contemporary art exhibit at the De Young museum. We had a great time exploring initial ideas but ultimately things didn't work out. I'm still in touch with the artist and De Young and hopefully I'll be able to do something in a museum in the future.
Final Thoughts
Overall, 2018 was a great year! I'm looking forward to an excellent 2019 and building on my experiences of the last year. Stay tuned for (hopefully regular) posts about my plans for 2019 and the various adventures we're going to have!