I'm in Maui this weekend for my father-in-law's birthday and we're having a great time.
The highlight so far was diving at the Molokini Crater. Avital and I did SNUBA which is like SCUBA but where the oxygen tank is on the surface and a long hose brings the air down to us. It was very easy to learn with only a brief training on the way out.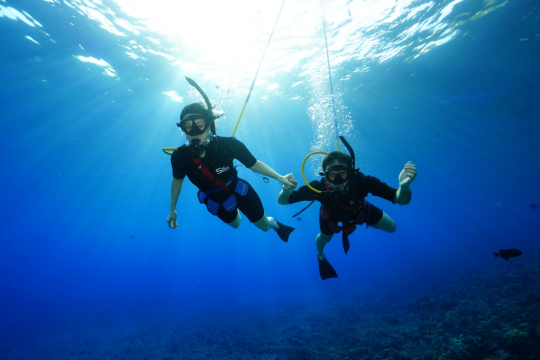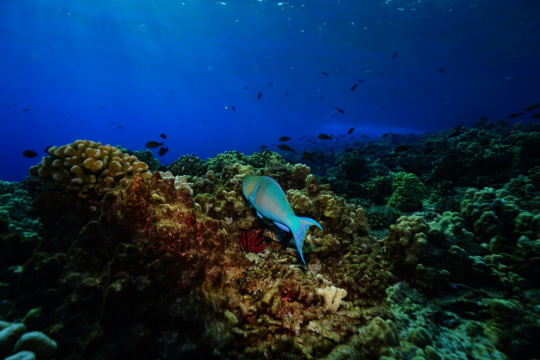 We also went snorkeling on the Maui coast and saw plenty of fish.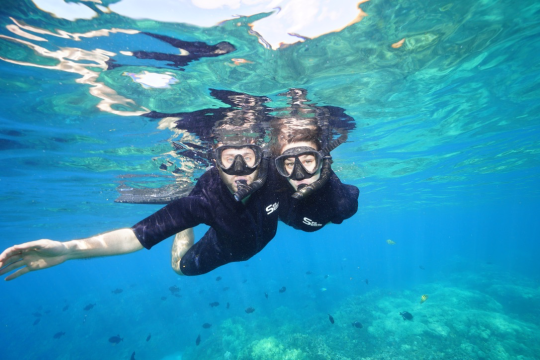 And we got to follow a huge turtle around.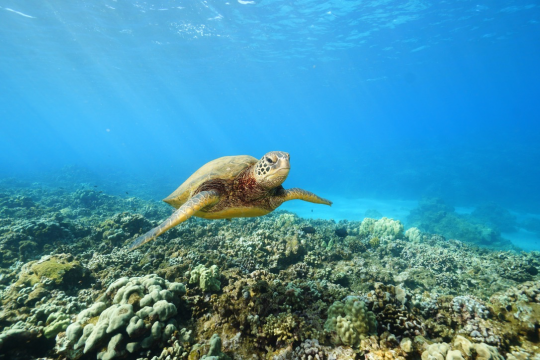 Earlier today, we went hiking on the Hoapili Trail which featured lots of volcanic rock and some beautiful coves.