We decided to pass on more Kyoto shrines and caught an early train to Hiroshima. I continue to be amazed at speed and efficiency of the Shinkansen (bullet train) - we covered a huge chunk of the country in under two hours.
After dropping our bags off at the hotel we hopped back on the train for a day trip to Miyajima - an island not far from Hiroshima. The island is home to the famous Itsukushima Shrine with its floating Torii gate. Here's a shot from within the shrine: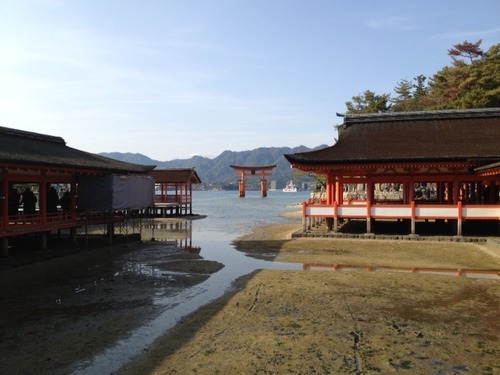 After touring the shrine we decided to hike Mt. Misen at the center of the island; an ~1,800 foot climb. We took the long route up but it was definitely worth it. The forest was gorgeous and there were some cool shrines along the way.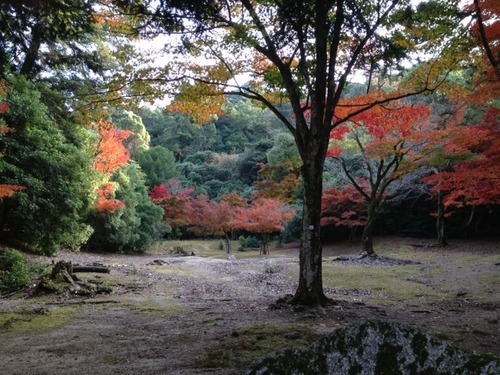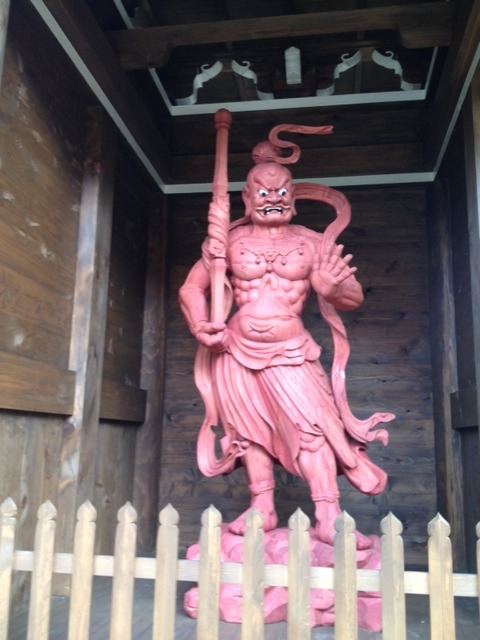 The view at the top was also spectacular; there was a clear view of the entire region.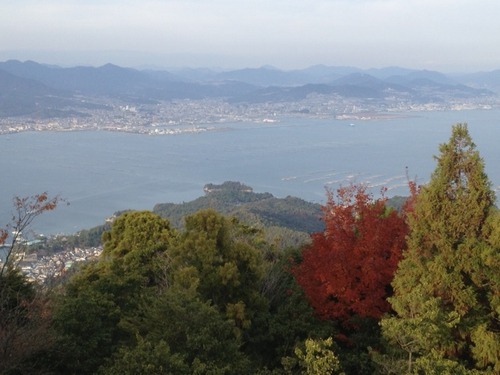 We took a gondola back down from the top and caught a final view of the floating torii lit up at night.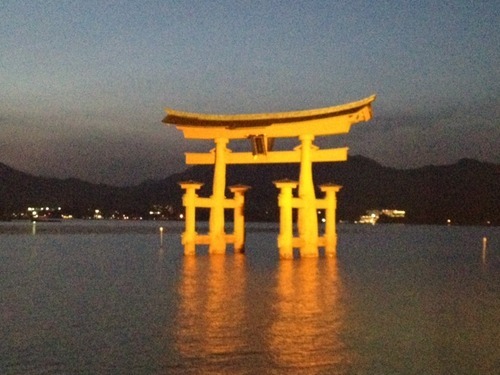 We'll probably take it easy tonight and then explore downtown Hiroshima tomorrow morning. In the afternoon we're heading to a mountain town we're we'll be staying overnight; there won't be wifi so it'll probably be a few days before I post again.